Quick Evaluation - Detailed Appraisals
Consignment
WONDERING ABOUT THE VALUE OF YOUR PIECE?
QUICK EVALUATION: $14.95
We offer a professional consultation via email that will give you an idea of the value of your work in today's market. You will receive this information via email within 24 hours.
DETAILED APPRAISAL: $75
This extensive appraisal is suitable for submission to your insurance company. In depth research surrounding your personal piece and artist. The APPRAISAL will be sent via email or US Mail. It may take up to a week to complete the document. (For larger collections we will contact you regarding pricing.)
CONSIGNMENT LISTING FEE: $25 per item
Paintings from First, Second or Third Generation Haitian artists are considered for consignment. Consignment period is 90 days.
You may attach images below (.jpg, .gif, .jpeg, .png).
Evaluation Order Form
Quick Evaluation
What's it worth in today's market? This quick evaluation is a tool for buyers and sellers looking for a reliable source of information by a Haitian Art professional with 25 years experience specializing in the art of Haiti. Fee $14.95
Detailed Appraisal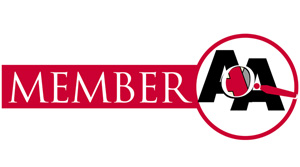 As a Member of the On-Line Appraisers Association with 25 years specialization in Haitian Art we also offer detailed Appraisals. Your Appraisal will include: Retail Value, Insurance Value, Artist Biography and unique characteristics of your particular work. Fee $75.
Consignment
Works considered for Consignment must have a Retail Value of $1000.00 or more.
Consignment period lasts 90 days.
Listing Fee $25.00 per period.
Commission for HaitianArt.com is 30% of the Selling Price.